Redeem Points
You can use the points in your Paa Royal Account to get free (Award) tickets to various destinations on Precision Air Network. You will be required to pay all the necessary taxes before your ticket is issued. To apply for redemption please log in to you Paa Royal account and make the flight search to follow regular booking steps.
At the last step of booking, you will find \"Pay with Paa Royal Points\" among payment options. As you choose that option, you will be exhibited the Paa Royal Points necessary and your Paa Royal Points balance. You have enough points to redeem, you can then easily continue with redemption to next step. Getting an Award Ticket with your Paa Royal Points is as easy as it gets
Spending Paa Royal Points to get Precision Airlines Award Tickets (Redemption)
Award ticket prices are based on your origin-destinations and dates. To determine how many miles may be needed for award travel, simply refer to date of booking and fare value of ticket at the time of booking.
Spending Paa Royal Points to get extra baggage
You can redeem your points by buying excess baggage, per every kilo you will be deducated 600 points
Paa Royal points partner spending
When customers show their Silver, Gold and Tanzanite Paa Royal cards at one of our partners i.e. GSM group, Colosseum hotel and fitness club, Akemi and Southern sun, they are allowed discounts of up to 20%. Once the transactions has been completed, the discounts awarded will be converted to points by multiplying by 0.06 and deducted from customers Paa royal account.
Gsm Group
Through its Danube Stores at Mlimani City, Pugu Mall and Msasani Mall (all in Dar es Salaam); GSM Group will give 5% discount for the purchases between TZS 5 Million and TZS 10 Million and 10% discount for purchases above TZS10 Million. Cash and carry items (Bedding /furnishing/ fragrance/ décor) will not be included in this program.
For items being offered by East Africa Retail Corporation through its stores of Splash, Max and Baby Shop located at Msasani Mall, Pugu Mall, Mlimani City and Aura Mall (all in Dar es Salaam); GSM Group will give a discount of 10% for purchases between TZS 150,000 and TZS 1,000,000 and 15% for purchases above TZS 1,000,000.
Colosseum hotel and fitness club
Get 10% discount rate on monthly membership at colosseum gyme - (Can't be combined in to any other offers) , 15% OFF on any treatment (On minimum spend of Tshs 115,000) at Cleopatra's spa, 15% Discount off on Food bill (on minimum spend TShs 100 000 or more) at newscafe restaurant and 20% OFF on hotel rooms on best available rates ($141.50 for Single B&B)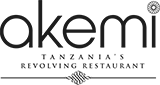 Akemi Restaurant
AKEMI is Restaurant serving food and beverages located at Golden Jubilee Towers,Ohio Street, Dar es Salaam.
10% discount shall be offered by AKEMI to each and every Precision Air's Paa Royal Passengers who will be dining or enjoying products offered by AKEMI .
Southern Sun
Southern sun has its place of business at Garden Avenue 01, Dar es Salaamwhere Paa Royal passengers will get ten percent (10%) discount on Accommodation rates based on BAR and 20% discount on food and Beverage items consumed at the Southern Sun Hotel Dar es Salaam, upon presentation of the Paa Royal cards
Note: All above discounts shall not apply to already discounted items, i.e items already on Sale